Equipment Lending Library
Below is a list of equipment & kits available for checkout with a short description for your convenience. Many of these kits can be adapted to multiple grade levels. Feel free to adapt the kit to fit your needs and remember the lesson plan that goes along with the kit is optional and is meant to be adapted. To submit a checkout request, please scroll down and complete the Google Form including your name, school, email, phone number, and equipment and dates needed.
Please request equipment at least two weeks in advance to assure equipment reaches you by your needed date. If you have any questions, please contact Chattahoochee-Flint GYSTC at emily.strickland@gsw.edu or (229) 942-7864.
To use our equipment in your classroom:
Please use the tables below to search and view the kits in our Equipment/Kit Lending Library.
*Kits can be checked out for 2 weeks at a time.
*Please note: These kits are offered by Chattahoochee-Flint GYSTC. If you are a member of another GYSTC Regional Center, please contact your Regional Coordinator to schedule a session.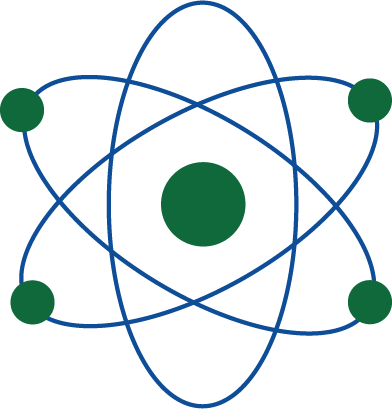 | | | |
| --- | --- | --- |
| SKL2b | Tootie Fruity | Students will examine and identify fruits and vegetables. |
| SKP1b | Rough Touch | Senses-touch |
| SKP1c | Sink or Float | Investigate whether items will sink or float. |
| SKP1b | Fifth Sense | Explore the 5 senses. |
| S1P1d | Bottle Music | Exploring sound |
| S1L1a | My Plant | Explore types of plants |
| S1P1d | It's A Secret | Students will explore how sound waves travel through various materials. |
| S1E1 c & d | Weathervane | Students will make a weathervane. |
| S1P2 b | Magnet Maze | Students will use magnets to explore the fact that like poles repel one another and unlike poles are attracted to one another. |
| S2P2b | Just for Kicks | Students will compare two forces of energy on the motion and direction of an object. |
| S2P1a | Mystery Matter | Students will become familiar with the term matter. |
| S3E2.a & b | *Fossil Puzzler | Trace Fossils |
| S3L1b | Hiding in Plain Sight | Explore and model the animal adaptation of camouflage. |
| S4E2b | This is How I See It (Moon Phases) | Construct a model of the moon phases. |
| S4E3b | Water Cycle | Create a water cycle and make observations |
| S4P1a, b | The Visibility of Light | In this activity, students will learn about light. |
| S4P1b | Periscope Up! | Students will gain an understanding of reflection. |
| S4P2a, b | Hear Ye! Hear Ye! | Construct a model of the human ear and learn how we hear sound. |
| S4P3 a, b | Bounce! | Students drop rubber balls to observe and measure the effects of elasticity. |
| S4P3a, b | Zip to It! | Use knowledge of force and motion to carry a ping-pong ball down a zip line. |
| S5E1a, b | Sand Shake | Experiment to show erosion and deposition |
| S5E1c | Build this Structure | Design a structure to withstand an earthquake. |
| S5E1c | Cause and Effect on the Land | Experiment how structures can help protect the earths surface. |
| S5L2a, b | Mix and Match Traits | Classify inherited and learned traits. |
| S5P3a | Fast Lane (Electromagnets) | Construct and test electromagnets. |
| S6E5e | Erosion Rates | Investigate erosion |
| S6E6b | Spin the Water Wheel | Construct a water wheel. |
| S6E3d | Motion in the Ocean | Students will model the process of heat transfer by convection in Earth's oceans to gain an understanding of how temperature differences in ocean water cause convection currents |
| S6E5e | Weathering Cubes | Students will gain an understanding of how rock weathering occurs. |
| S7L4C | Epidemiology Emergency! | Group simulation that shows how quickly infectious diseases can be spread and work as a class to determine patient zero. |
| S7L5b | Birds of a Feather | Explore how different bird beaks are adapted to their environments. |
| S8P3a, b, c | Stomp Rockets | Construct a rocket. |
| S8P3b | Floating on Air | Investigate the relationship between friction and motion by building a simple hovercraft. |
| S8P1c | Candy Chromatography | Students will separate the various components in a complex solution by using paper chromatography to separate the colors in the dyes used to color the candies. |
| S8P2b | Bounce! | Students drop rubber balls to observe and measure the effects of elasticity. |
| | | |
| --- | --- | --- |
| MGSEK.G.3 | 2D/3D Challenge | build 2 and 3 dimensional geometric figures using toothpicks and marshmallows |
| MGSE5. G.1 MGSE5.G.2 | Battleship | fun game that teaches students about coordinates |
| MGSEK.OA.4 (can be used for several grades) | Connect 4: Addition | solve simple addition problems and win games |
| MGSE4.NF.5 | Connect 4: Decimals | play traditional game by multiplying decimals |
| MGSE4.NF.1 | Equivalent Fractions | math challenge using the traditional match game concept |
| MGSEK.MD.1 | Goin' Bananas | Learn basic math skills by balancing equal numbers on the monkey scale |
| MGSEK.OA.4 (Can be used for several grades) | Ice Cream Addition | use basic math skills to play this match game |
| For all grades | Jump for Math | fun team challenge that encourages students to create, write, and solve equations |
| MGSEK.OA.1 (Can be used for several grades) | Let's Roll | use learned math skills to complete a simple addition worksheet |
| MGSE1.OA.1 (Can be used for several grades) | Math Dominoes | use basic math skills to solve simple equations |
| MGSE1.NBT.2 | Place Value Match | use basic math skills to challenge opponents in a game of match |
| Can be formatted for several grade levels | Rubik's Math | solve various types of equations using patterns or a number and a Rubik's cube |
| Several Grades | BINGO | Addition and Subtraction BINGO - Elementary |
| Several Grades | BINGO | Multiplication and Division BINGO - Middle School |
| Several Grades | BINGO | Algebraic Equations BINGO- High school |
| Multiple Grades | Clever Catch | Solve the math problem on the ball. |
Coding/Engineering/Technology Kits
| | | |
| --- | --- | --- |
| Multiple standards | Binary Code Bracelet | Make a binary code bracelet of your initials using your school colors. |
| Multiple standards | Spheros | Code the sphero to follow a pattern |
| Multiple standards | Mambo Parrott Mini Drones | Learn how to fly a drone |
| Multiple standards | Robotic Arms | Learn how to use a robotic hand |
| Multiple standards | Kibo Kits | Classroom kits (5 available)- Coding |
| Multiple standards | 3D Printing | 2 3D Printers available |
| Multiple standards | KNEX- Robotics Building System | Use Knex to build a robot. |
| Multiple standards | Cublets | Cubelets are designed to help students build cognitive skills. So, they can solve the biggest problems and teach all the standards we need to cover. |
| Multiple standards | Snap Circuits | Learn how electricity flows with snap circuits. |
| Multiple Standards | Meet Edison Robots | Coding- Barcode scanning, drag and drop coding all the way to python coding. Edison Robots are compatible with Lego bricks. |
| Multiple Standards | Hexbug Robotics | Build and coding |
| Multiple Standards | WeDO Lego | Learn to code robots |
Other Available Kits/Resources
| | | |
| --- | --- | --- |
| Several grades | Clever Catch Balls | Get students up and moving and thinking with these activity balls. Earth, Life and Physical Science or Addition, Subtraction, Multiplication, Division |
| Several grades | Candy Corn Tower | Build the tallest tower using candy corn |
| Several grades | Candy Molecules | Build simple molecules using candy and toothpicks |
| Several grades | Doodlebots | Create one-of-a-kind art with drawing 'robots' |
| S5P2. | Energy Sticks | Explore the concepts of circuits, conductors, and electricity |
| S1P1 | Waves in the Ear | Learn how sound travels through the ear |
| Several grades | Salt and Marble Challenge | Density, force, friction, inertia, and gravity action |
| S5P1 | Coin Laundry | Oxidation of metals |
| S8P2 | Hand Boilers | Charles's Law |
| S8P3 | Hoopsters | Explore aerodynamics and Bernoulli's Principle by constructing an airplane without wings |
| Several grades | Pencil Towers | Create the tallest tower using pencils |
| Several grades | Spaghetti Towers | Create the tallest tower using spaghetti noodles |
| Several grades | Toothpick Puzzles | Use critical thinking skills to solve problems |
| S2L1 | Life Cycle of a Butterfly | Explore the 4 stages of a butterfly's life |
| S2L1 | Life Cycle of a Frog | Explore the 4 different stages in the life of a frog |
| Several grades | Paper Clip Challenge | Using paper clips, create a paper clip chain that will hold the most weight. |
| S5P2 b, c | All About Circuits | Simple, Series, Parallel plus conductive playdough |
| S2P2 & S8P1 | Balloon Kabobs | Polymers, polymer chains, surface tension and density |
| S4P3c | Catapult Challenge | Potential and kinetic energy |
| S8P3 | Catapulting Cups | Learn about Bernoulli's Principle |
| Several grades | Cup Towers | Build the tallest tower using cups |
| S8P2 | Dynotorch | Explore the phenomenon of transforming energy using a hand press flashlight |
| Several grades | Balancing Nail | Center of Gravity |
| 4th, 5th,6th, 7th | Enviroscape | Watershed/Nonpoint Source Model. Hands-on, interactive demonstration of the sources and effects of water pollution. Easily demonstrate how storm water runoff carries pollutants through the watershed to a pond, lake, river, bay, or ocean – and the best management practices to prevent this type of pollution from occurring. The overall watershed/stormwater concept is effectively communicated to all ages. |
| Middle School/Biology | Micropipettes | Micropipettes and tips. |
| Several grades | Flight Simulator | Explore what it is like to be a pilot. |