Equipment Lending Library
Below is a list of equipment & kits available for checkout with a short description for your convenience. Many of these kits can be adapted to multiple grade levels. Feel free to adapt the kit to fit your needs and remember the lesson plan that goes along with the kit is optional and is meant to be adapted.
For kit checkout, please contact ehyoumans@ega.edu at least two weeks in advance.  Once received, kits may be used for two weeks.
To use our equipment in your classroom:
Please use the tables below to search and view the kits in our Equipment/Kit Lending Library.
To Request Equipment/Kits to be loaned to your school please contact ehyoumans@ega.edu
*Kits can be checked out for 2 weeks at a time.
*Please note: These kits are offered by Magnolia Midlands GYSTC. If you are a member of another GYSTC Regional Center, please contact your Regional Coordinator.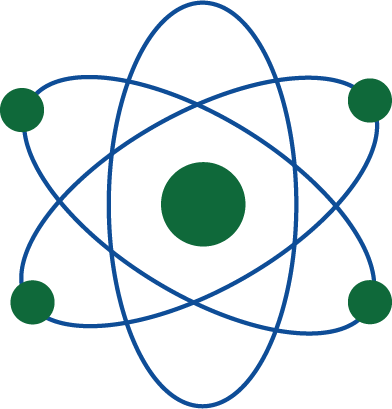 | | | |
| --- | --- | --- |
| SKE1.a,b | Day/Night | Students will develop a model to show day and night and include things seen in the day or night sky. Includes an illuminated sun with earth and moon model for teacher use. |
| SKE2.a,b,c | Treasures from the Earth | Students will observe and compare rocks, soils, water, and sand. (AIMS) |
| SKP1.a,b | Kite Day! | Students will compare materials to determine the best ones for designing their own kite. (EDP) |
| SKP1.c | Will it Float? | Students will classify objects according to their physical attributes- buoyancy. |
| SKP2. a,b | Marble Mania | Students will investigate different types of motion and then design a way for their marble to move the fastest! (EDP) |
| SKL1. a,b | Living/Non-living | Students will classify objects according to living or non-living and develop models. |
| S1E.a,c,d | Weather Box | Students will use cloud finders to identify various types of clouds. Also includes weather instruments and observations sheets. |
| S1E1. b | Solid or Liquid? | Students will observe solids and liquids and model rain and hail. |
| S1P1.a, b, c | Shadow Monster | Students will design and create a shadow monster and investigate its shadow while moving it in front of a flashlight. (EDP) |
| S1P1.d | Sound Box | Assorted items used to investigate sound (palm pipes, tuning forks, boom whackers, etc.) |
| S1P1.d | What's All the Noise | Students learn about vibration and sound by making a chicken crow. |
| S1P1.e | Alert! Alert! | Students will use light and/or sound to develop a way to communicate. (EDP) |
| S1P2.a, b | It's Magnetic! | Students learn about magnets and test a variety of items to see if they are magnetic. |
| S1L1.a | Parts of a Plant | Students will identify and label the parts of a plant. |
| S2E1.a,b | Let's Talk About Stars | Students will learn about scale and how the sun is actually medium in size and brightness. |
| S2E2.a,b, c | Shadow Monster | Students construct a "monster" to use to observe how shadows change throughout the day. (EDP) |
| S2E2. D | Moon Phase Wheel | Students will make a moon phase wheel and learn about keeping a moon journal. |
| S2E3. a,b | Erosion Control | Students will learn about erosion and the causes and effects. |
| S2P1 b | KEVA Planks | Students can use KEVA planks to design structures and then rearrange to make new and different structures including shapes. |
| S2P2. A | Toy Inventor | Students will design and create a toy and describe the pushing and/or pulling motion needed to move the toy. (EDP) |
| S2P2. A,b | Magnet Car | Students will use straws and connectors kits to design a vehicle that moves using magnets. (repel/attract, push/pull) (EDP) |
| S2P2. b,c | Stop It! | Students will design a way to change the speed or direction of a marble on a track and analyze the data. (EDP) |
| S2L1.a | Life Cycle of a Frog | Students will create a life cycle of a frog by using their own fingerprints. |
| S3E1. a, | All Sorts of Rocks | Students will learn about properties of rocks and classify rocks based on observable features. (AIMS) |
| S3E2. a,b | Fossil Box | Students will observe fossils and describe conditions required for fossilization. |
| S3P1 a,b | Thermometers | Students will use thermometers to test and analyze the temperature on various colors. |
| S3L1 a,b,c | Bird Beak Adaptations | Students will investigate how the structure of beaks helps the animal live and survive and how we as engineers can use those designs to solve everyday problems. |
| S3L2. a,b | Pollution Solution | Students will design and create a way to solve ocean pollution. (EDP) |
| S3L2. a, b | Diapers Then and Now | Students will investigate how much water a disposable diaper will absorb before it is saturated. |
| S4E3.b | Water Cycle in a Bag | Students create a water cycle that they can observe in action. Also includes a water cycle model for teacher demonstration. |
| S4E4 a,b,c,d | Weather Box | Students can use cloud finders to identify various types of clouds. (Weather instruments also included) |
| S4P1. a, b, c | Light Box | Students can use mirrors, lights, and prisms to explore the nature of light and how it interacts with objects. |
| S4P2.a | Sound Box | Students will use various items to investigate sound (palm pipes, tuning forks, boom whackers, etc.) |
| S4P2.b | Alert! Alert! | Students will use light and/or sound to develop a way to communicate. (EDP) |
| S4P3.a,b | Roller Coaster Rally | Students will design and build a roller coaster to determine how force affects speed and motion. (EDP) |
| S4P3. A,b | Balanced and Unbalanced Forces | Students will rotate through stations and explore the effects of balanced and unbalanced forces. |
| S4P.c | Rube Goldberg Machine | Students will create a contraption to do a simple task incorporating simple machines. (EDP) |
| S4L1. A, b | Food Chain Pyramid | Students will use their knowledge of producers and consumers to create a food chain pyramid. |
| S4L1. C,d | Oh Deer! Project Wild | Students will participate in a Project Wild simulation to see what happens to deer populations when certain things are changed. |
| S4P3 | Exploring Force and Motion: Inclined Planes /Friction | Students will investigate inclined planes and how various heights/friction affect motion. |
| S5E1. A,b | Constructive or Destructive | Students use legos to model vocabulary words: constructive or destructive. Also included is a sand dune demonstration for teacher use. |
| S5E1.b, c | Modeling Stream Erosion and Deposition (Lab-Aid Model) | Students will investigate erosion, deposition, and deltas. |
| S5P2. A | "Floating" Plastic Rings | Students will use static electricity to make plastic rings "float" in midair. |
| S5P2.b | Simple Circuits | Students will explore circuits. (Motors, batteries, lights, and wires) |
| S5P2.b | Little Bits STEAM kits | Students will use Little Bits and circuits to develop different projects. (Teachers can also check this out on their own once completing professional development- can be done virtually in 30 minutes) |
| S5P3a, b | Electricity and Magnetism | Students will use magnets to investigate magnetic fields. Also includes an electromagnet for teacher demonstration. |
| S5L1.a,b | Jellybean Dichotomous Key | Students will get an introduction to dichotomous keys using Jellybeans. |
| S5L3. a | Looking at Leaves | Students will explore leaves using hand lens and microscopes. |
| S5L4.a,b | Glo Germs | Students will use "Glo Germs" to investigate microorganisms. |
| S6E2. A | Phases of the Moon | Students will make a model of the phases of the moon and learn why we see the different phases using the moon phase inquiry set. |
| S6E3b | Water Cycle | Students create a water cycle that they can observe in action. Also includes a water cycle model for teacher demonstration. |
| S6E5.b | Be A Mineralogist | Students will do simple tests to identify minerals. |
| S6E5. C | Rock Kits | Students can investigate different types of rocks and classify by their formation. |
| S6E5. D | Modeling Stream Erosion and Deposition (Lab-Aid Model) | Students will investigate erosion, deposition, and deltas. |
| S6E5. F | Merge Cubes | Students will discover plate tectonics, converging tectonic plates, and a volcano using 3D models with Merge Cubes and iPads. |
| S6E6. B | Pollution Solution | Using Lux Blox, students will design and create a solution for getting rid of trash in the oceans/rivers. (EDP) |
| S7L1. A | Jellybean Dichotomous Key | Students will get an introduction to dichotomous keys using Jellybeans. |
| S7L3.a | Dragon Genetics | Students will produce a dragon from the random mixing of genetic traits. |
| S8P2. B | Roller Coaster Design | Students will design and build a paper roller coaster to explain potential and kinetic energy. (EDP) |
| S8P2. d | Ice Melting Blocks | Students will discover the different rates at which materials can conduct heat. (1-black aluminum block 1- black high density foam block) Used for teacher demonstration. |
| S8P3.a | Balloon Rockets | Students will design a balloon rocket and collect data to calculate velocity. |
| S8P4.d | Light Box | Students can use mirrors, lights, and prisms to explore the nature of light and how it interacts with objects. |
| S8P5. c | Electromagnet Demonstration | Students can observe factors that affect an electromagnet. (Teacher demonstration. ) |
| | | |
| --- | --- | --- |
| MCCK.OA.1 | Counting Necklace | Students will represent addition and subtraction with beads on a string |
| MCC1.OA.6 | Add/Subtract Games | Practice simple addition using Monkey Math and Caterpillar Math Games |
| MCC2.MD.8 | Count It Up! Money Rods | Students will solve problems involving quarters, dimes, nickels, and pennies |
| MCC3.NBT.1 | All Aboard for Rounding | Students will discover and apply the rules for rounding numbers as they relate a number line to a train on a mountain. |
| MCC4.NF.2 | Ordering Up Fractions | Students will play a game in which they try to create the largest (or smallest) fraction using unlike fractions. |
| MCC5.OA.1 | Build a Burger | Students will practice problem solving using addition, subtraction, multiplication, and division while building a burger. |
| MCC6.NS.8 | Coordinate Plane Battleship | Students will play "Battleship" with a partner by placing "ships" on a coordinate plane. After calling out an ordered pair, students will determine if it is a "hit" or "miss". |
| MCC7. SP.5 | Playing for Odds | Students will decide if a game is a "fair game" by determining the probability. |
| MCC8. SP.3 | Ready, Set, Flip | Students will determine how long it will take to flip a group of cups while generating data, creating a mathematical model to make predictions, and explaining the real-world meaning of slop and vertical intercept. |
| Problem Solving (various grades) | Problem Solving Puzzles | Students will solve problems playing Unifix Sudoku and with Tangrams. |
| Problem Solving (various grades) | All About Mittens | Based on the book, The Mitten (included), students will make predictions using ones and tens. |
| Problem Solving (various grades) | Barbie Bungee | Using Barbies and rubber bands, students will determine how many rubber bands it will take for Barbie to fall from a predetermined height to have a thrilling, yet safe fall. (Scatter plots and line of best fit) |
| Problem Solving (various grades) | Code, Code, What's the Code? | Students will learn about binary code and construct a binary code bracelet. |
Coding/Engineering/Technology/Maker Kits
| | | |
| --- | --- | --- |
| Engineering, Any grade level | Build A Boat | Students will design and build a boat that can hold the most marbles before sinking. (EDP) |
| Engineering (3rd-8th) | Life Vest Challenge | Students will develop a personal floatation device or life vest out of everyday materials that will provide enough support to float an unopened can of fruit or vegetables for at least 1 minute. (EDP) |
| Engineering (any) | Earthquake Tower Challenge | Students will design towers to withstand an "earthquake". (EDP) |
| Engineering (any) | KEVA Planks | Students use wooden blocks to complete building challenges. |
| Engineering (any) | Card Tower | Students become familiar with the engineering design process as they try to build the tallest tower using note cards. (EDP) |
| Engineering (any) | Wikki Stix Challenge | Students create using task cards and Wikki Stix. (EDP) |
| Technology (any) | Ozobots | Students can use mini robots that follow color paths. (9 ozobots) |
| Technology (any) | iPad Minis | Students can use with Merge Cubes, and Spheros, and Hummingbird Robotics. |
| Technology (any) | Spheros | Students can use these robotic balls at various levels of coding. |
| Technology (K-2) | Bee Bots | Students can use for an introduction to simple coding. (3 available) |
| Technology (6th and up) | Arduino Starter Kit | Students can use the Arduino kit to do beginner projects. (12 sets available) https://www.arduino.cc/ |
| Technology (any) | MERGE Cubes | Students can explore the solar system, the human body, or plate tectonics using virtual 3D objects. |
| Technology/Maker (any) | Makey Makeys | Students can learn about conductors and insulators, make music, and so much more! https://makeymakey.com/ |
| Technology/Maker(4th grade and up) | Little Bits STEAM Kits | Students can design and create using circuits. https://sphero.com/collections/design-build-systems |
| Technology/Maker (6th and up) | Hummingbird Robotics | The Hummingbird Robotics Kit is comprised of lights, sensors, and motors which allow students to build a robot out of any materials. https://store.birdbraintechnologies.com/ |
| Maker (any) | Straws and Connectors | Students can design and build anything they can imagine! https://roylco.com/shop/r6090-straws-and-connectors/ |
| Maker (5th and up) | Solar Cars | Students can use mini-solar panels to design and build solar cars. |
| Maker (any) | Lux Bloxs | Students can design and build anything they can imagine with flexible blocks. https://www.luxblox.com/ |
Other Available Resources/Equipment
| | |
| --- | --- |
| Microscopes | 1 Brock Microscope |
| Microscopes | 2 3D Compound Microscope + WIFI Camera |
| Microscopes | 4 Stereo Microscopes |
| Microscopes | 4 digital microscopes |
| Magnifying Glasses | |
| Force and Motion (movable pulley, fixed pulley) | |
| Mystery Sound Capsules | (S1P1d/S4P2a) Students make predictions about objects in capsules. |
| Mini Stream Table | Models erosion, deposition, and deltas. |
| Moon Phase Inquiry Set | Sets that students can use to visualize the reason for moon phases. |
| Wireless CO2 Sensors (2) | |
| Wireless Temperature Sensors | |
| Thermometers | |
| Ice Melting Blocks | Students will discover the different rates at which materials can conduct heat. (1-black aluminum block 1- black high density foam block) Used for demonstration. |
| Bio-Rad DNA Model | S7L2 DNA Foam Model (1) |
| 3D Printers (2) | |
| Compasses | |
| Water Cycle Model | Model shows the relationship between cold and warm air in creating precipitation. |
| Newton's Inertia Bead | 1 set used for demonstration |
| Folding Geometric Shapes | 1 set that includes: cube, cylinder cone, cone, square pyramid, triangular pyramid, hexagonal prism, rectangular prism, and triangular prism. They show shapes in a solid form as well as in a flat form. |