2021 Georgia STEM Scholar Award Winners
2021 Georgia STEM Scholars
Thank you for joining GYSTC as we honor 23 recipients of our coveted 2021 Georgia STEM Scholar Awards. This outstanding group of educators was chosen for their thoughtful engagement with their students which, over the last year, resulted in imaginative classroom lessons that taught and support science, technology, engineering and math (STEM) education. As parents, employers and citizens we hope all our teachers are competent, enthusiastic and caring. Our awardees certainly meet and exceed these basic criteria. But what sets them apart and what they are being cited for in these awards are two key factors.
First, they have shown a special aptitude for identifying the unique strengths and potential of their students and have conceived and executed classroom lessons that tap that promise. They have engaged and excited their students' capacity to learn and build confidence – not only in their ability to master STEM, but to master lessons of successful living.
Second, our recipients also launched student projects whose impact reached past the classroom to involve their entire school community, parents, colleagues, and regional leaders who are STEM professionals and supporters.
Our recipients are winners! Winners for their students. Winners for their communities. Winners for our state, and winners for the teaching profession. They exemplify everything we want and hope our teachers will be. It is our duty and delight to honor them!
Congratulations,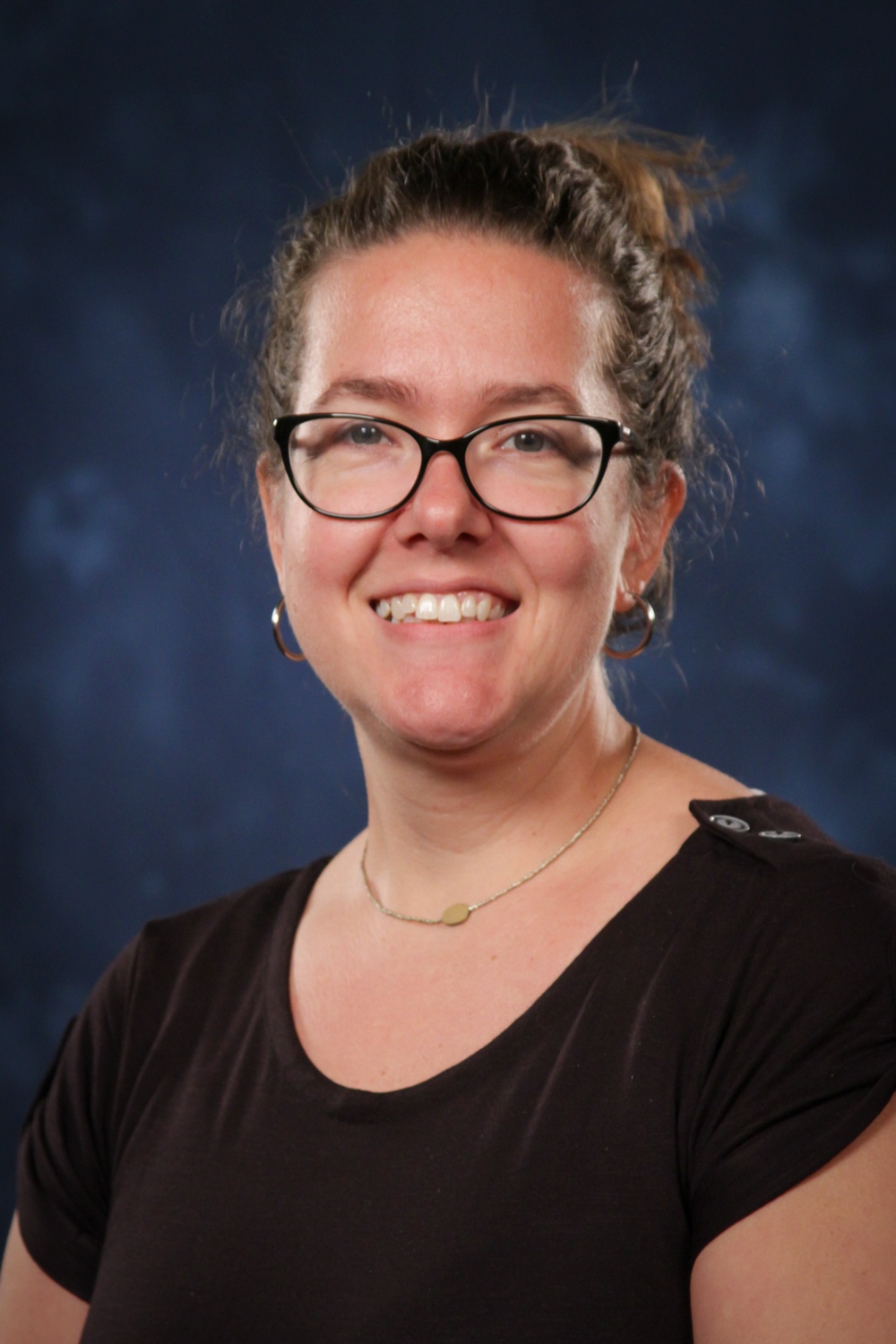 Ms. Ashley Bailey
Barrow County Schools, Arts & Innovation Magnet Program 
"MakerSpace"
STEM Classroom Lesson
Students engaged in a hands-on creative learning lesson when they collected and identified the properties of local rocks and minerals then ground them down to a fine dust that served as the basis of colorful paint palettes they used to create works of art. The "Barrow Bold Palette" combined elements of earth science, geology and fine art to teach a fun exercise utilizing STEAM.
Impact Initiative
Ashley facilitated receipt of a grant of $5,000 in 2015 for Innovation in Teaching that resulted in ever-increasing benefits to student STEM and STEAM learning at her school. Most significantly, the grant helped secure a new 6,000 square foot MakerSpace where students can stretch their creative energies using 10 3-D printing stations to bring their ideas to life. Guided exercises and solo experimentation are encouraged.
Ms. Gretchen Hollingsworth
Barrow County Schools , Barrow Arts and Sciences Academy 
"Tiny House"
STEM Classroom Lesson
This engaging lesson introduced the concept of minimalism and showed how it can be used in multiple ways. Students observed rock formations and created a dance performance utilizing minimalist principles to convey how rocks might have been created when imagined through a dance lens. Their second project had them design, construct and advertise a tiny house – all employing minimalist art forms and standards.
Impact Initiative
Gretchen coordinated or led many initiatives to promote and facilitate STEM activities in her school. Notable ones include the annual STEM Science Curriculum Night; Computer Science Club; coaching the Clover Force First LEGO League team and mentoring the First Tech Challenge Robotics Team. All were undertaken to create STEM immersion opportunities for students.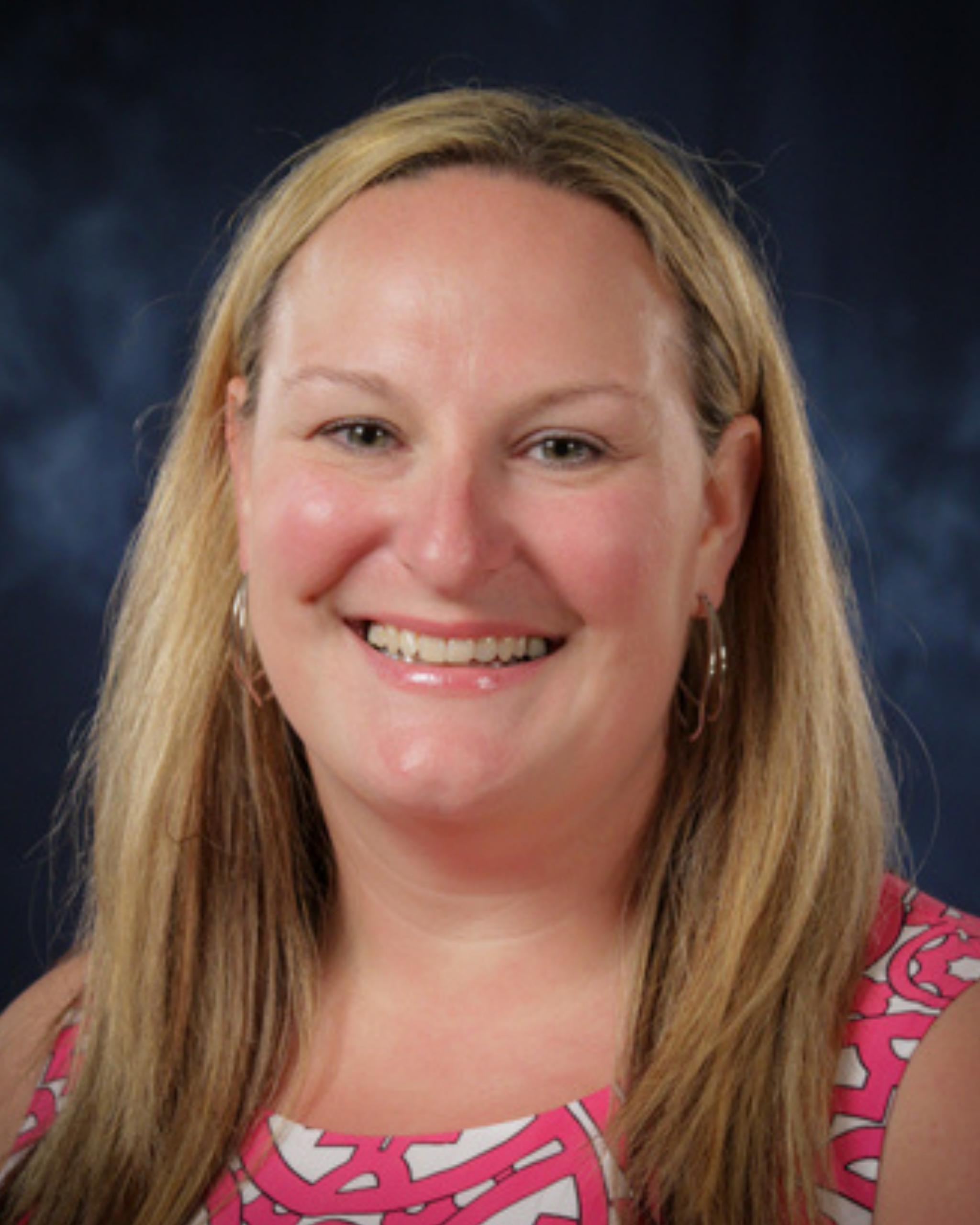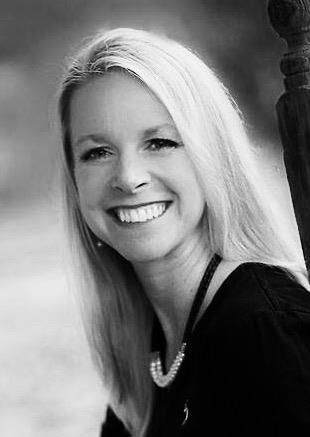 Ms. Katrina Vaughn
Ben Hill County Schools , Ben Hill Middle School 
"Toy Performance Task"
STEM Classroom Lesson
The Toy Performance Task introduced students to the vocabulary of potential, kinetic energy and simple machines. By rotating through interactive learning stations, they earned extra points through deeper engagement with the concepts then using virtual or recorded lab experiments to create a diagram or build an actual toy using simple machines. It was a great learning experiment in physical science.
Impact Initiative
Katrina is prepping students for robotic competitions and is actively seeking funds to facilitate the students' ability to vie for awards in competitive conferences on the local, regional and state levels. With support, students will compete in coding, design, construction and robotics.
Ms. Lauren Avant
Bryan County Schools, Richmond Hill Middle School 
"What's That Smell"
STEM Classroom Lesson
The lesson involved roadkill, engineering a mobile app and local community partners. Students focused on how human activity affects local wildlife. They aimed to decrease animal fatalities due to vehicle traffic on local roads. They designed a mobile app and collected and evaluated data on traffic patterns that put animals at risk, then proposed building pathways to divert animals away from roadway harm. The exercise increased student sensitivity and heightened their awareness of the importance of animal preservation while using STEM skills to help the environment.
Impact Initiative
Lauren's ongoing role in support of her school's STEM program involves evaluating criteria for teaching curricula and serving as the chief procurer of materials to support STEM instruction for the entire school. She is always challenged to find resources at low or no cost by tapping donors for simple materials that might otherwise be discarded as trash. She has provided material resources for ongoing daily classes as well as special STEM events.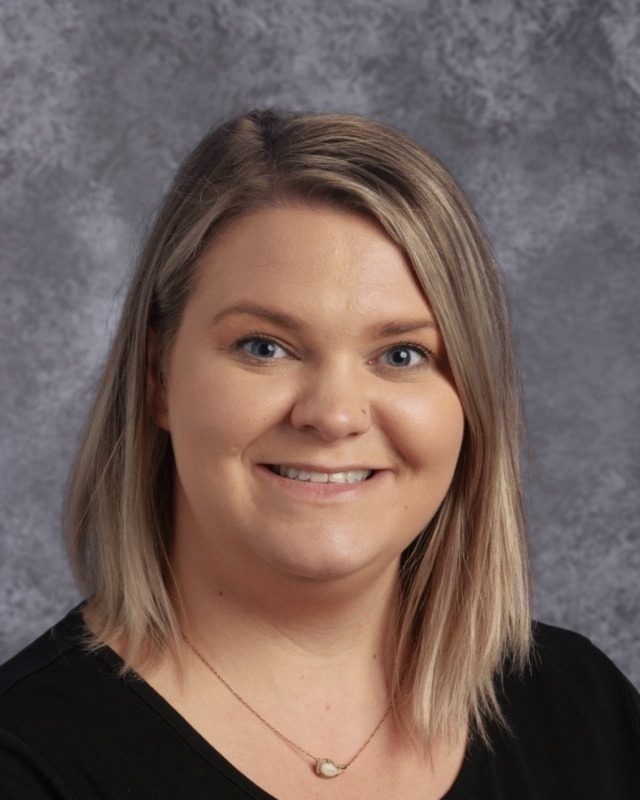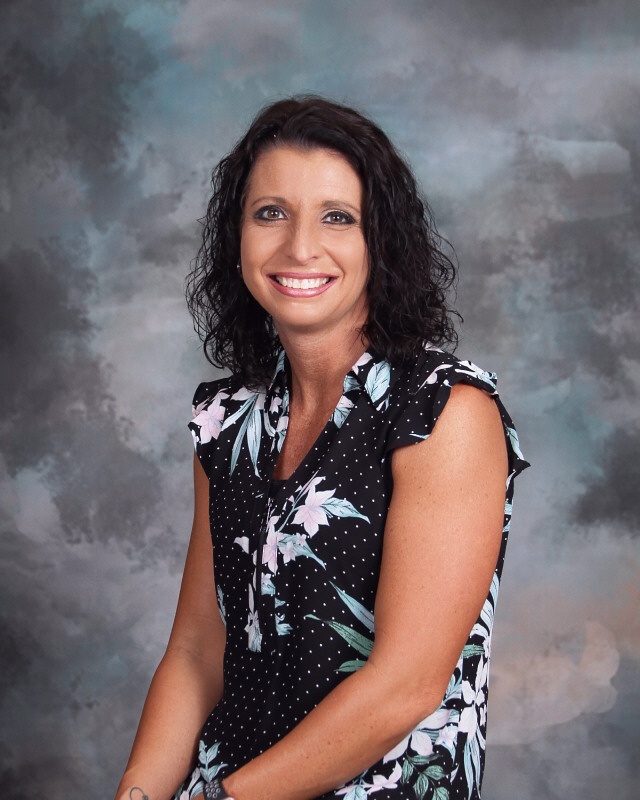 Ms. Courtney Chastain
Carroll County Schools, Central Elementary School 
"Tinkercad 3D Biome"
STEM Classroom Lesson
Fourth graders used the Tinkercad 3-D design platform to build an ecosystem to examine the roles and responsibilities of biotic and abiotic factors and how energy flows through the system. Students learned the ins and outs of 3-D printing as they designed on Tinkercad and watched their creations come to life. It was an exciting lesson that introduced children to new STEM technologies.
Impact Initiative
Courtney has led her school's Girls Who Code Club for three years. Exposing and watching the girls grow in confidence in coding, creating video games, excelling in computer programming and other STEM skills has been a rewarding exercise in achievement. She has helped the girls explore opportunities in science as they consider new possibilities for future careers.
Ms. Andrea Lawson
Carroll County Schools, Roopville Elementary School 
"Pioneer STEM Day"
STEM Classroom Lesson
Students were challenged to investigate how magnets might be used in recycling. They researched magnetic properties and their use in a local company's recycling operations. Students used scientific inquiry in their research.
Impact Initiative
Andrea advised the 3rd through 5th grade STEAM Club and coordinated a Pioneer STEM Day which showed how past generations may have relied on STEM techniques to carry out necessary chores with yesterday's limited resources. Canning, quilting, churning butter and similar tasks were used by example. Pioneer Day brought students and community together to do the same tasks using today's tools.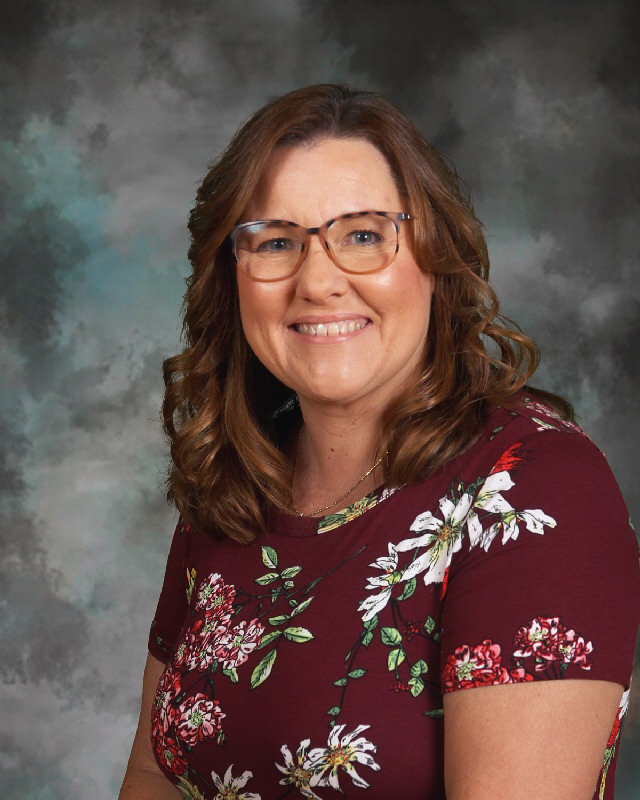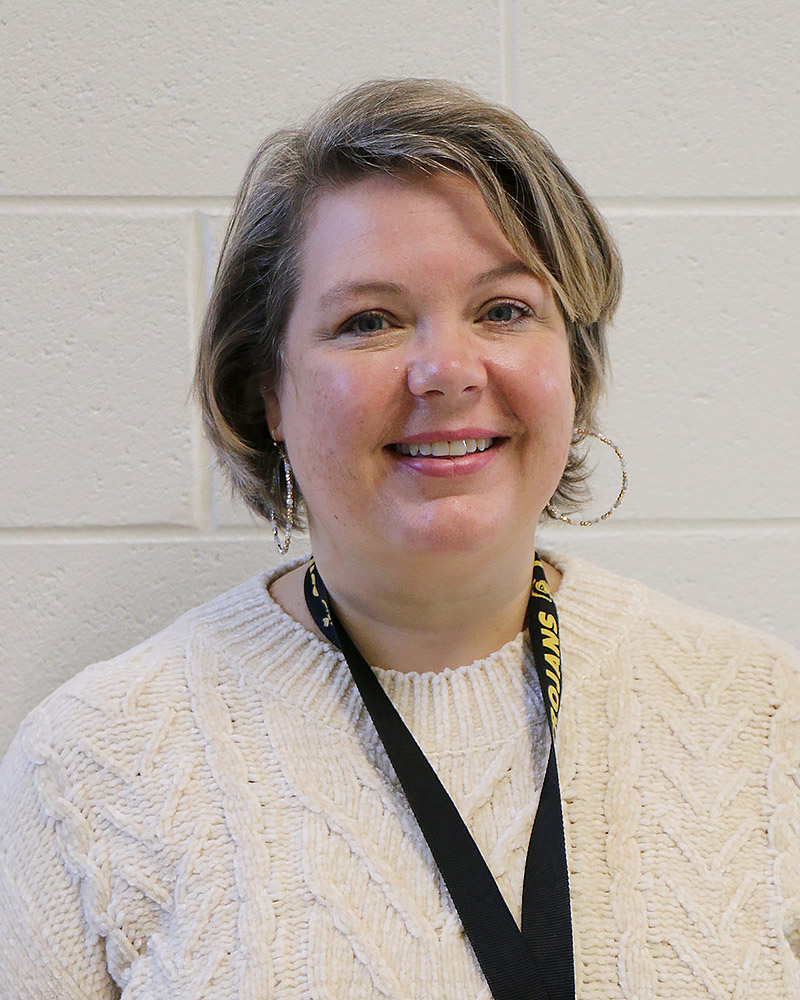 Ms. Tracey Cleek
Carrollton City Schools , Carrollton Elementary School 
"Buffalo Creek Learning Experiences"
STEM Classroom Lesson
Students used a local creek to conduct multiple experiments involving force and motion; factors that cause erosion; how litter and pollution affect the ecosystem of fragile waterways and the experience of firsthand interaction with their environment. It was a unique and useful learning lesson that taught vital role nature plays in the daily life of humans and other life forms that share our planet – even at the micro level of a local creek.
Impact Initiative
Tracey co-created the Trojan Goldfinches, an early childhood birding club. Twenty-eight 1st through 3rd graders met afterschool to study characteristics of different bird types – first in the classroom and then in actual nature sightings. The exercise heightened students' awareness of nature and taught them to record their observations in a global database.
Ms. Evonne Hackett
Catoosa County Schools , Lakeview Middle School 
"Moveable Work of Art"
STEM Classroom Lesson
Students undertook an exercise to build a moveable work of art. They documented their design and build process on Google Slides and were excited with the results. They are eager to move into phase two which will bring their work to life using 2-D and 3-D printing.
Impact Initiative
Evonne's past experience as a judge in the Georgia Student Technology competition gave her insight into the importance of competition to build interest and enthusiasm for STEM. She has consistently promoted and prepared students in her school and district to enter and win numerous recognitions at state level conferences and competitions.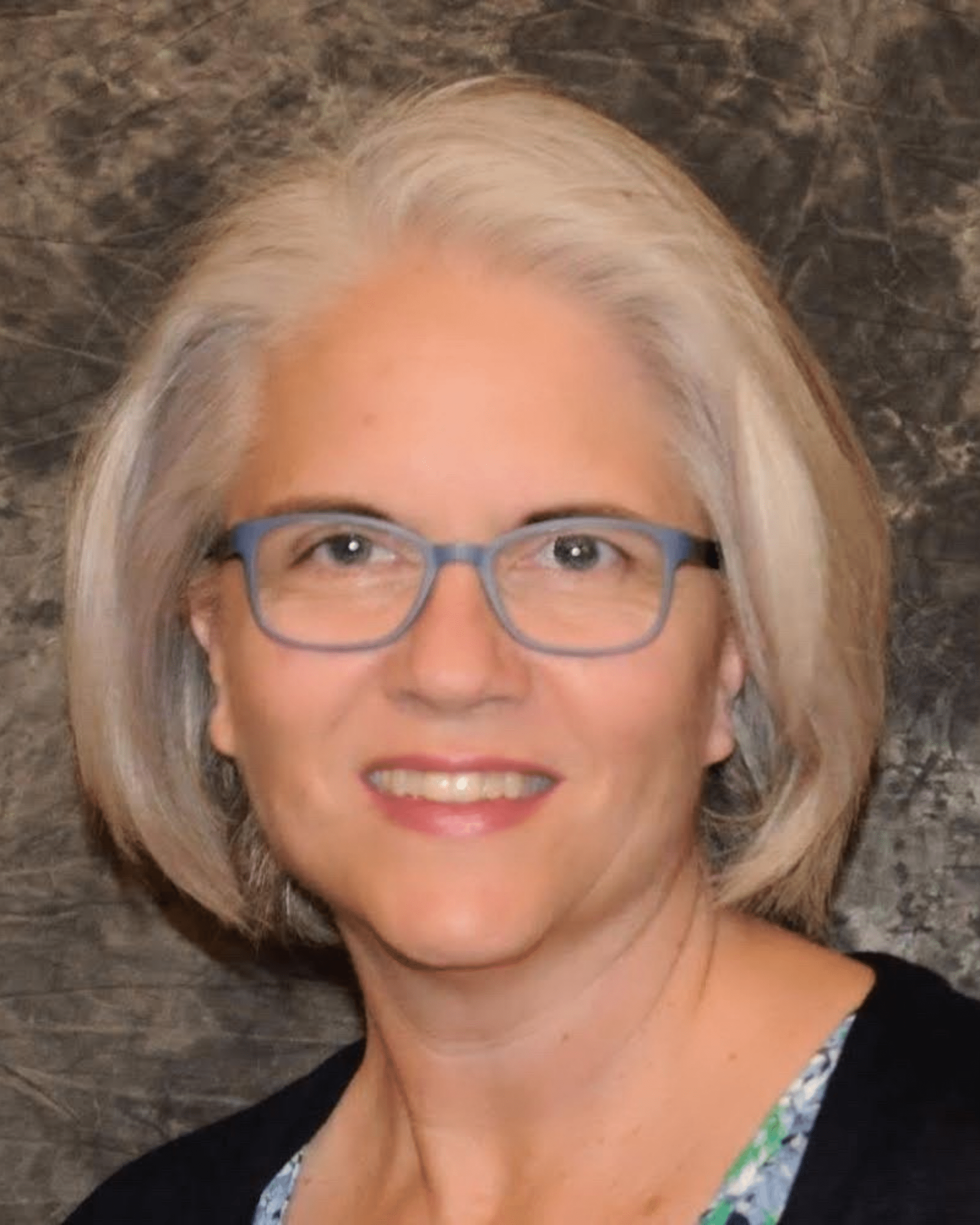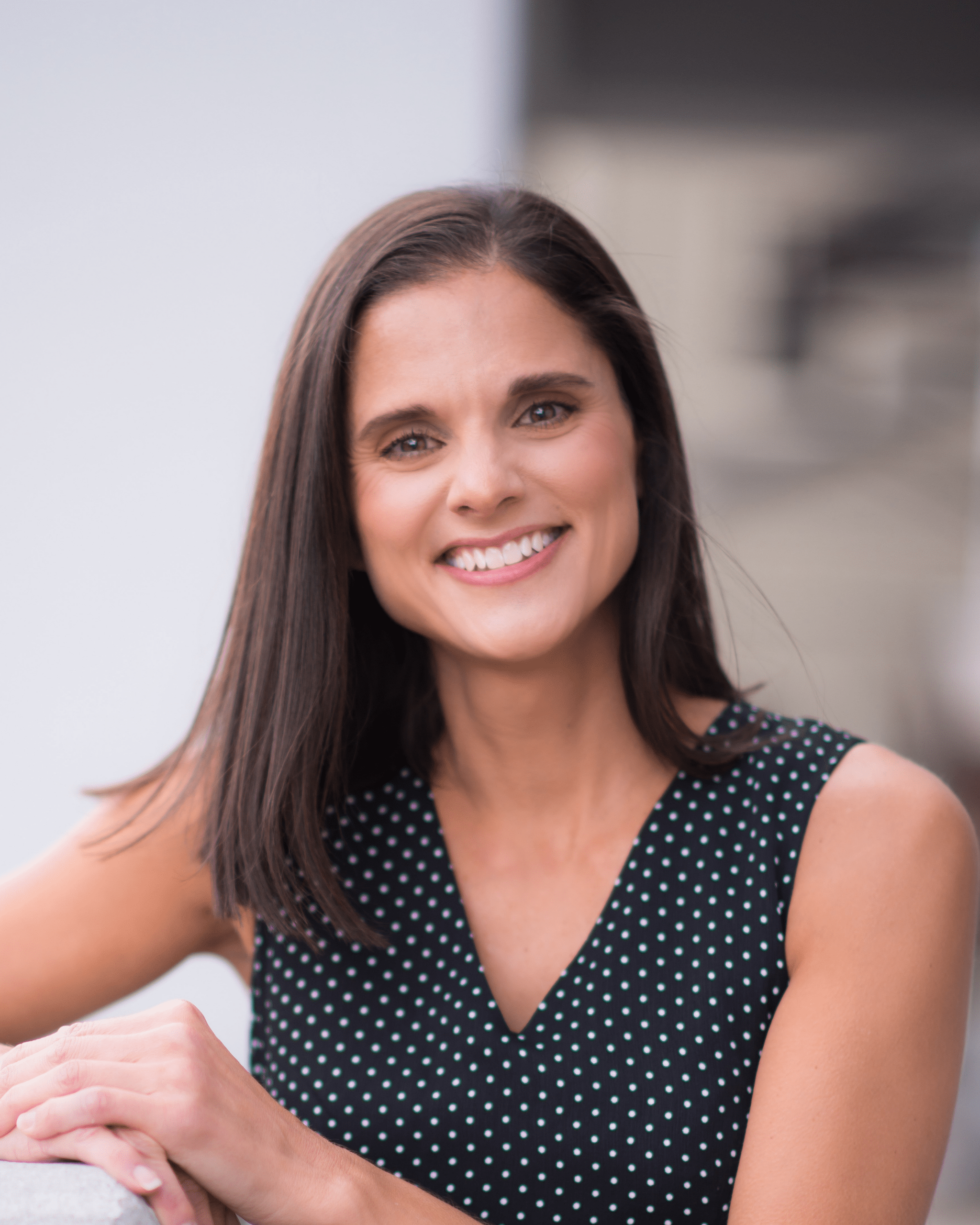 Ms. Daniele Deneka
Cherokee County Schools, ET Booth Middle School 
"Go Baby Go"
STEM Classroom Lesson
"Go-Baby-Go" taught multiple lessons, the most important of which was empathy, compassion and awareness of differently abled students. Booth students used math, art, engineering science, imagination and user-centered design to modify the seating and operation of Power Wheels – motorized wheelchairs which were then donated to the school district for use by students in need.
Impact Initiative
Under Daniele's coordination, Booth students became adept at live-streaming in-school broadcasts to facilitate announcements and the dispersal of other important information to the school community. They learned how to operate video equipment, the editing suite, and become effective on-camera presenters.
Daniele also oversaw the Booth Technology Team where students worked independently or with a partner on STEM projects of their choosing with an eye toward entering their projects in future science competitions. Both initiatives build STEM knowledge, confidence, empathy and insight into how STEM impacts daily life.
Mr. Scott Reece
Cherokee County Schools, Teasley Middle School 
"Improve or Invent"
STEM Classroom Lesson
Students created a new product or improved an existing one by designing on paper then drawing it in Cad. They then developed a full marketing and advertising campaign "Shark Tank" style and 3-D printed the winning products.
Impact Initiative
Scott acted as lead facilitator in STEM Night initiatives that bring families and communities together around student STEM activities. He also kept the interest and enthusiasm alive by developing a "Tech Tips" weekly e-mailer full of useful news on science and technology, fun factoids related to STEM and "how-to" problem solving and do-it-yourself simple projects. The mailer was enthusiastically received and illustrates a creative, effective effort to keep school communities engaged and educated about STEM.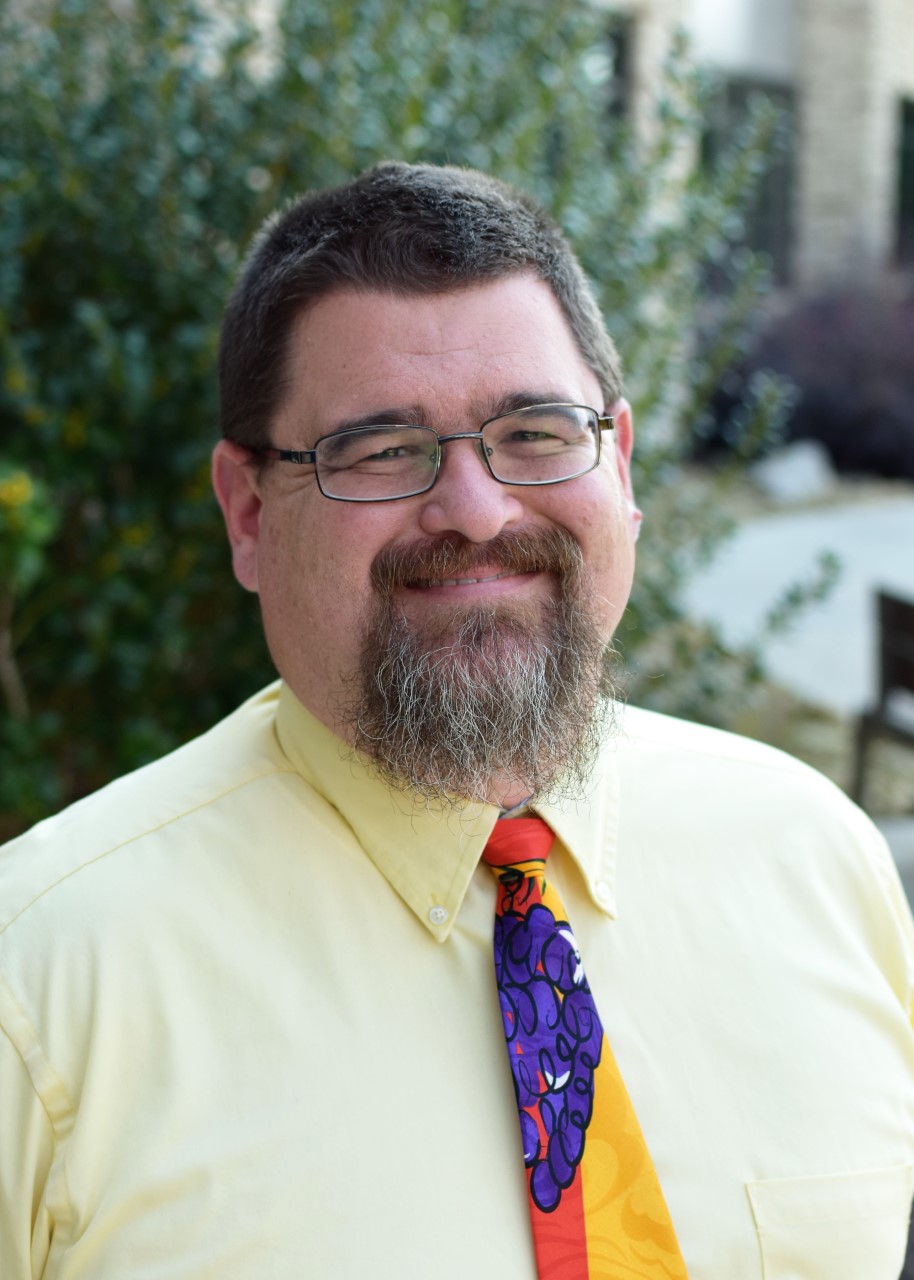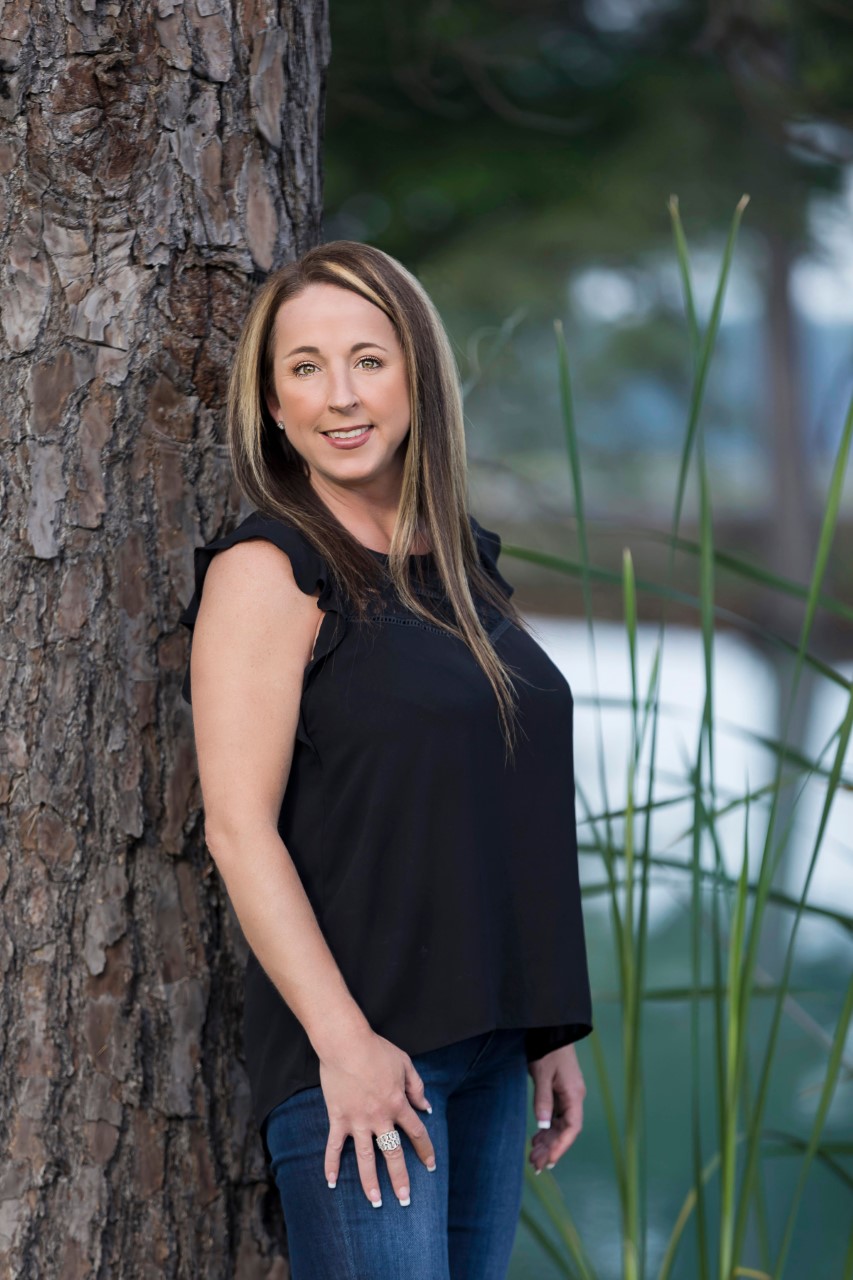 Ms. Bonnie Kirkley
Colquitt County Schools, R.B. Wright Elementary School
"Invention Mash-ups"
STEM Classroom Lesson
Third and fourth graders learned about "forced connection," a strategy used by companies to foster creativity in product design. Students used the Engineering Design Process to create their own design models. Upon completion, they marketed their model, sought feedback from potential consumers and used that information to refine their end product. Students worked with enthusiasm and benefitted from the lesson.
Impact Initiative
Bonnie served as Coordinator for the annual STEM/STEAM Fest Day in which students rotated among classrooms to work on a series of projects using supplies assembled just for them. They learned a lot and became fully engaged with their creations. Teachers from every grade level participated and local businesses showed up to demonstrate how STEM is used in the operation of their companies.
Ms. Kristina Glenn
Douglas County Schools, Arbor Station Elementary School 
"Flood Prevention"
STEM Classroom Lesson
Students were introduced to the real world devastation of floods – even small ones that result from heavy downpours or persistent, steady rainfall. All can pose a threat to humans, animals, property and the environment. Students were challenged to build a flood-proof doghouse using STEM knowledge and tools. Their successful design resulted in feelings of accomplishment, empowerment and bolstered problem solving skills.
Impact Initiative
Kristina was instrumental in coordinating many STEM activities that brought students and families together in hands on programs like "Days of Play," that featured construction of carnival games and transport methods out of cardboard. This activity rescued "trash" from the landfill and used it in a fun project that had parents learning STEM along with students.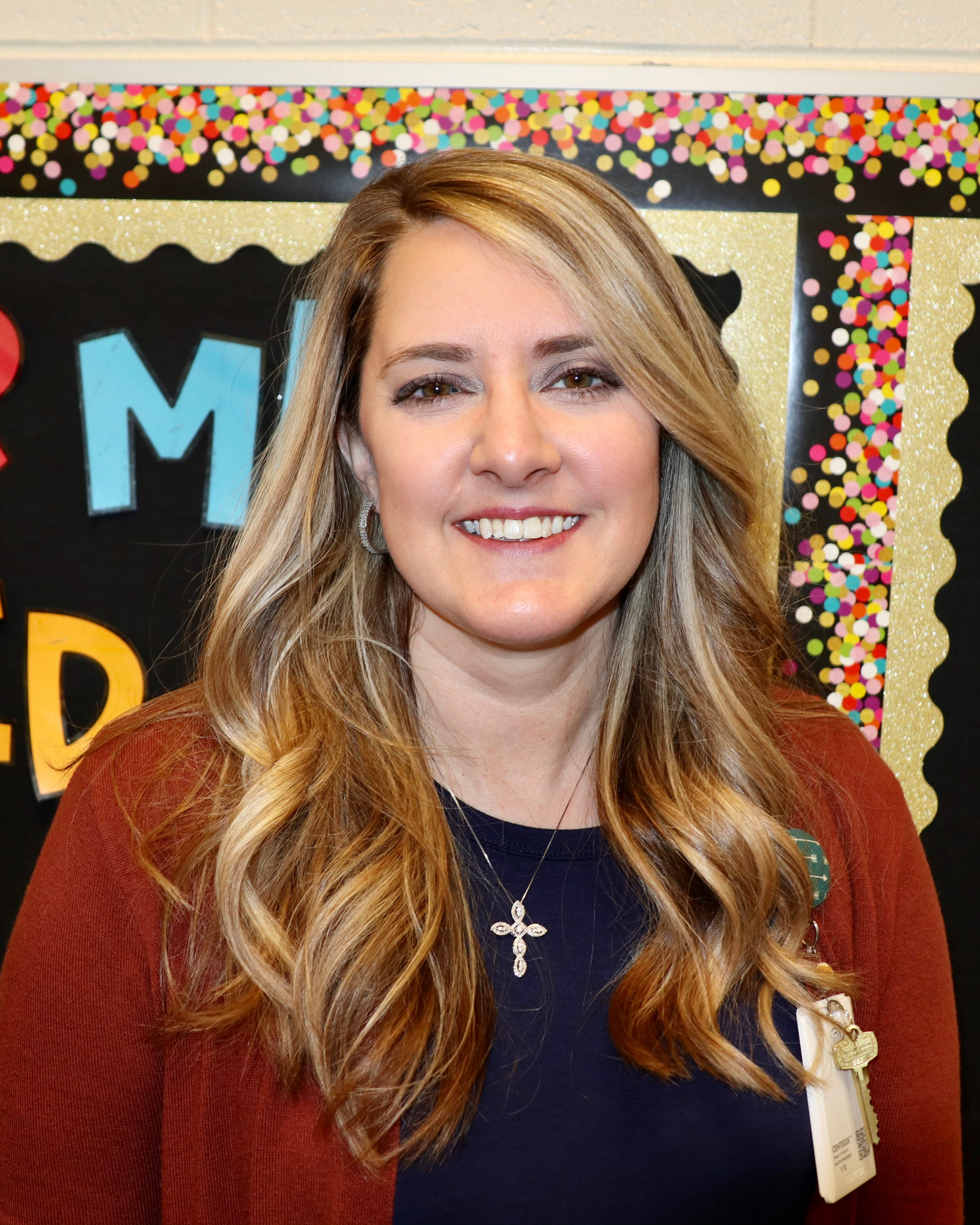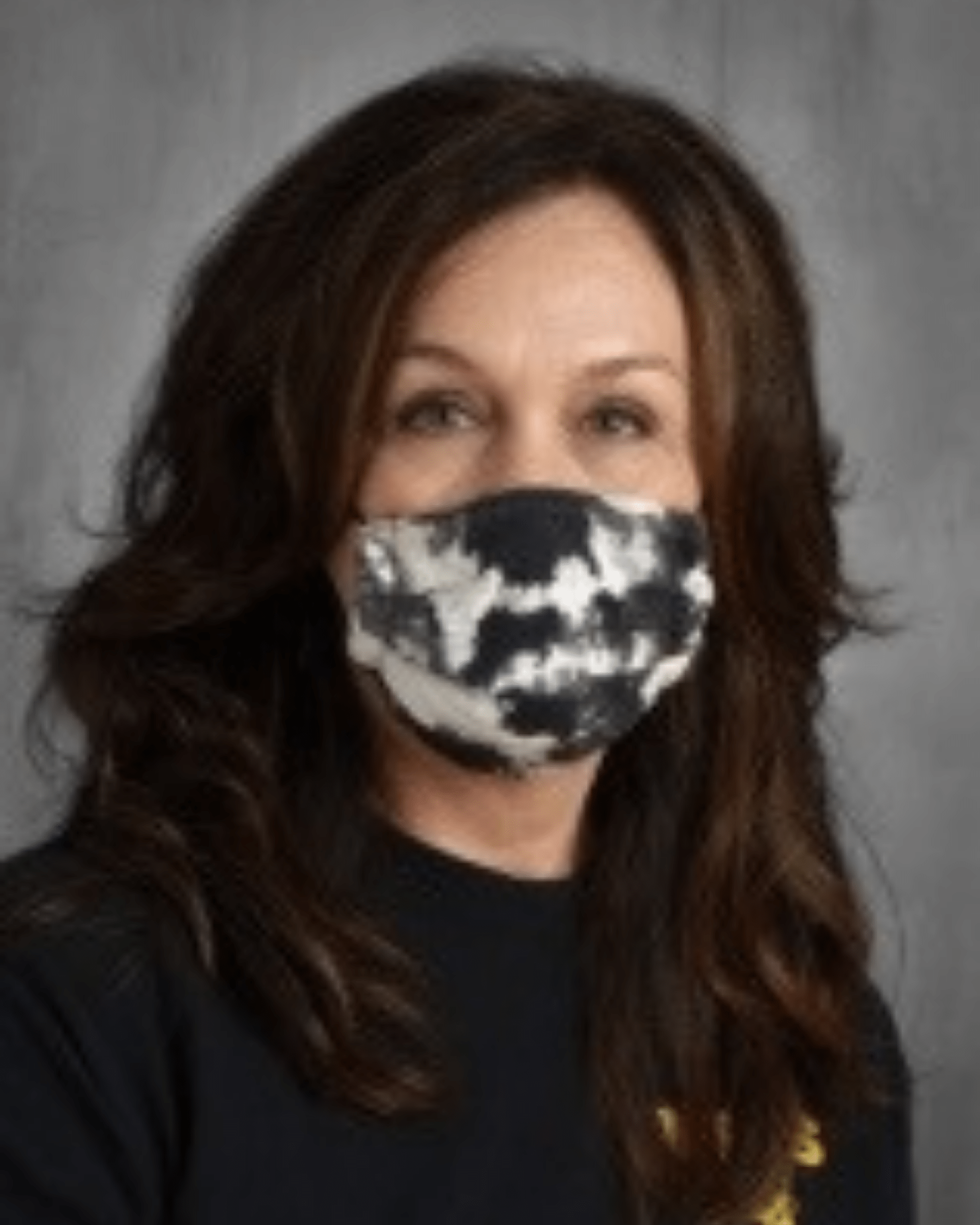 Ms. Kim Patterson
Fannin County Schools, West Fannin Elementary School
"Spring Exhibition"
STEM Classroom Lesson
Students met twice a week and were introduced to Scientific Investigative Research to study hydroponics, the sugar content of fruits, fruit fly mating habits, the resting heart rates of athletes, paper making and using simple statistics to predict results of sporting game score outcomes. A Spring Exhibition invited parents to come out and view the results of the children's hard work in conducting these diverse and amazing number of inquiries.
Impact Initiative
Kim oversaw the Robotics Club where students were first exposed to the club's core values – learning teamwork, cooperation and respect for all team members as critical elements for winning and the cornerstone value for scientific competition.
Ms. Kimberly Acosta
Harris County Schools, Harris County Carver Middle School
"Tinkercad House"
STEM Classroom Lesson
The Engineering Design Process was used in conjunction with Tinkercad and 3-D printing to learn how coins are designed and made. Students fashioned coins of their own embellished with signs and symbols of importance to themselves like sports names and logos. The personalized coins served as tangible reminders of a fun lesson that produced a real product.
Impact Initiative
As Technology Student Association sponsor, Kimberly led 7th and 8th grade students in experiments with coding, building electronic prototypes and video game design. Their mastery of these activities led to a Third Place win at the Middle School TSA chapter at the association's annual state conference.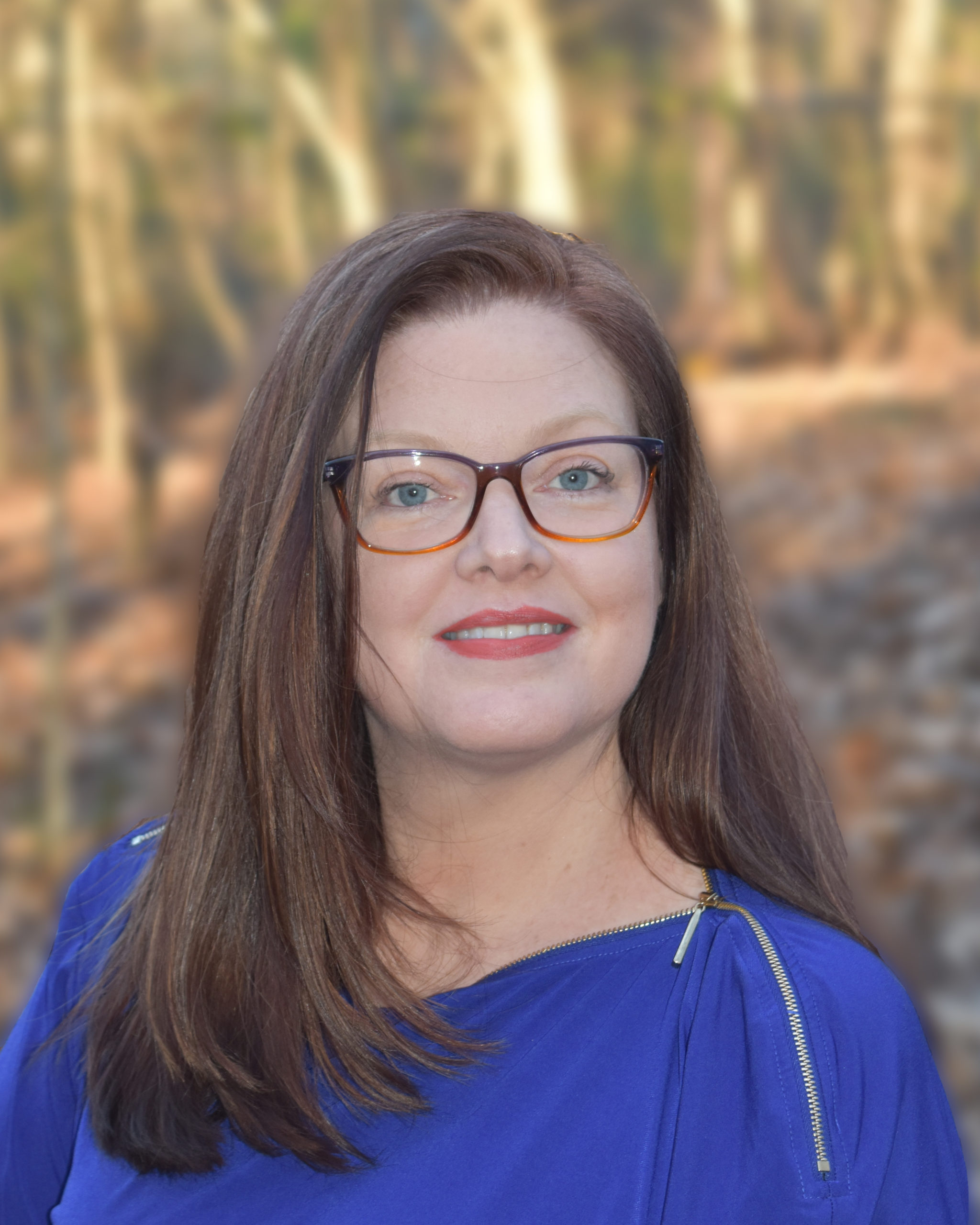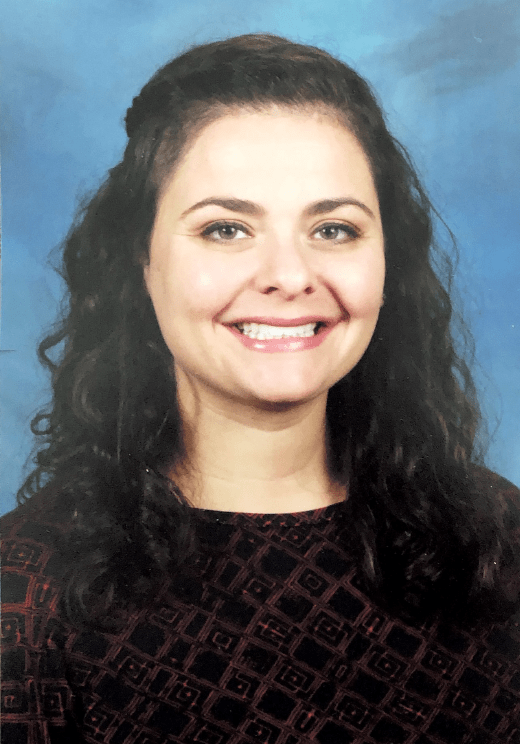 Ms. Andrea Rowe
Jackson County Schools, West Jackson Elementary School
"Chicken Coop Redesign"
STEM Classroom Lesson
First graders problem solved by remodeling the school's chicken coop to safely house hens and roosters and ease the egg collection task. They used LEGOS, Play Doh, and other creative toys for construction. This fun activity introduced STEM skills in math, drawing, design and simple engineering. Both the chickens and the children enjoyed the project.
Impact Initiative
Andrea's first graders maintain a seasonal garden by growing vegetables from seed. They weed the garden, track the growth of each plant and eventually harvest, share and eat the produce they've grown. The children learned about predatory insects that ruin crops and listened to talks from local garden experts like 4-H Club leaders, the Farm Bureau and others. Interest and enthusiasm for the garden was confirmed when participation spread to other grade levels in the school community.
Mrs. ScottiAnn Benton
Jasper County Schools, Jasper County Middle School
"Biology in a Bottle Battle"
STEM Classroom Lesson
Students were given one work partner, one two-liter bottle, one organism and one week to engineer a microsystem that could stand the test of time. As they worked through the engineering design process they discovered how to work in partnership, the balance of abiotic and biotic factors, the cycling of nutrients and how to care for a living organism. A challenging lesson!
Impact Initiative
As Science Chair, ScottiAnn coordinated school-wide STEM activities including exciting adventures like "Middle School Goes to Mars," "Name That Rover," and many trips to STEM /STEAM venues like Fernbank, Zoo Atlanta, High Museum and Georgia College. She also served as STEAM Director and Lead Director for the Society of Science and the Public, a group dedicated to promoting minority student involvement in independent scientific research and competitions.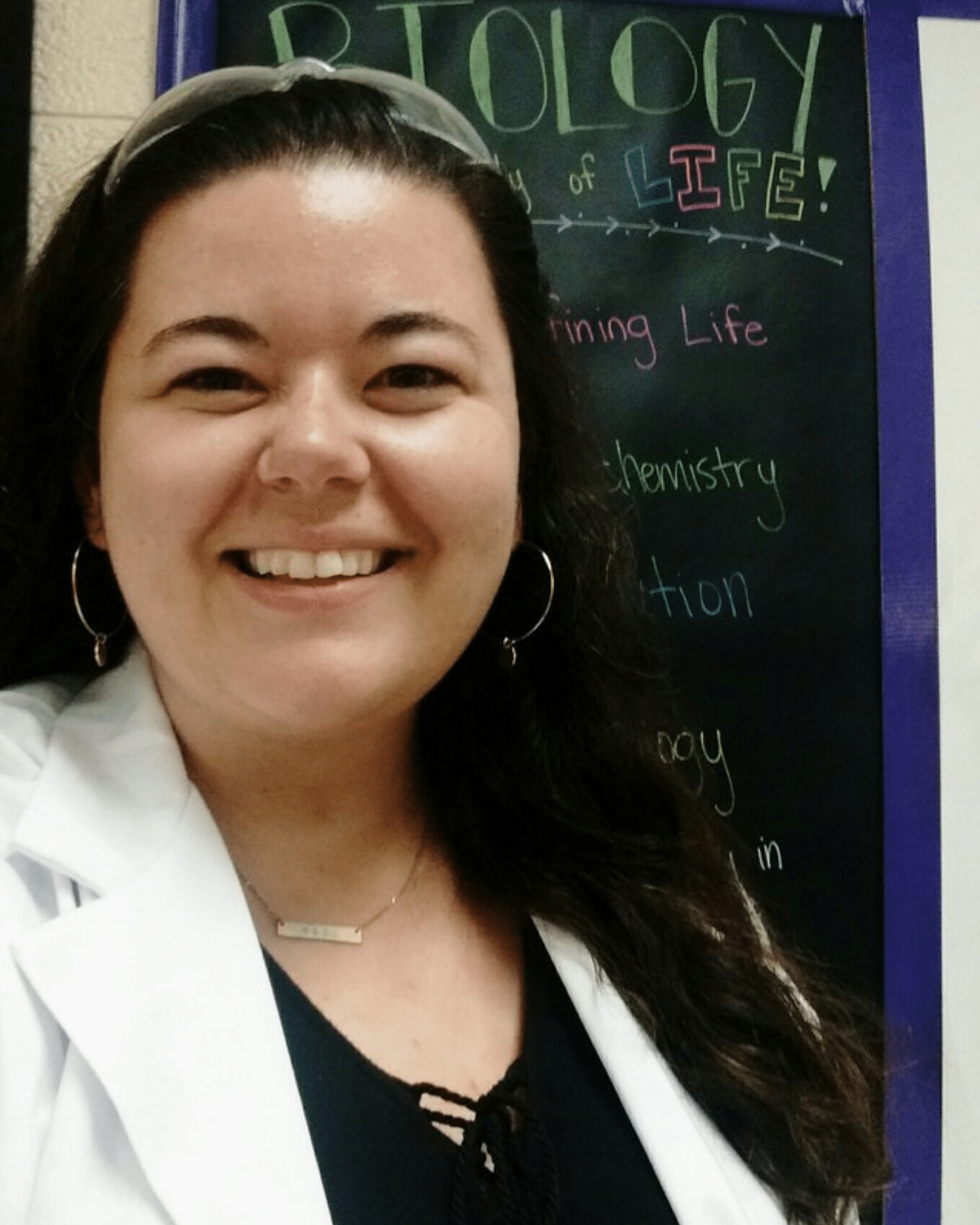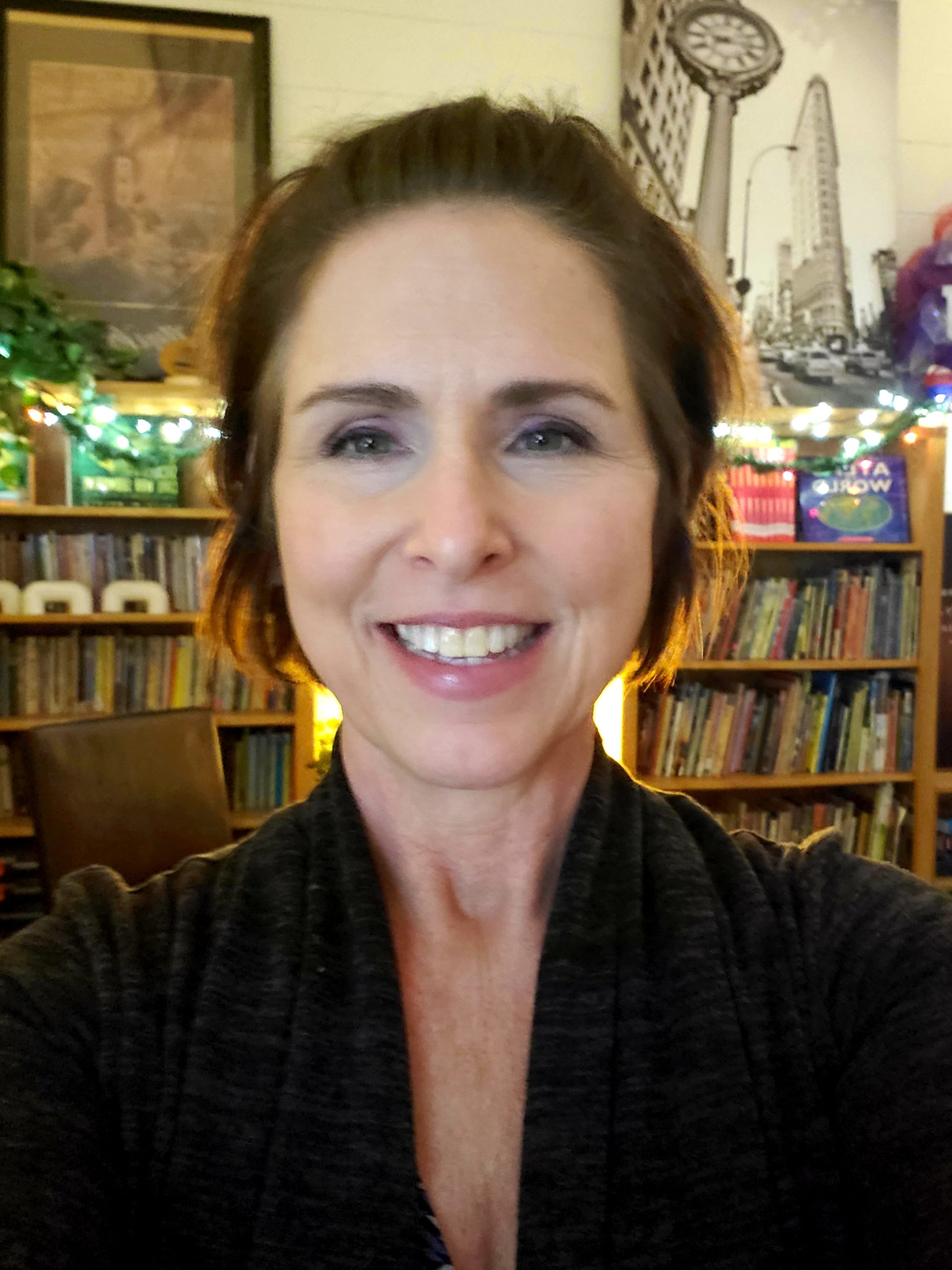 Ms. Donna Whitfield
Jefferson City Schools, Jefferson Academy 
"Gravity Defying Magnets"
STEM Classroom Lesson
On paper, students wrote all they thought they knew about magnets and then penned all they wanted to learn. They were challenged to take on four gravity-defying tasks in which magnets were employed in scrap metal collection, magnetic resonance machines and cargo and passenger trains. Students used small everyday materials to build scale models of their designs for this challenge. For example, they built an electromagnet that could lift varying amounts of magnetic objects like paper clips. It was an exciting, thought-provoking lesson.
Impact Initiative
Robotics were introduced to 60 students in the school when Donna initiated the First LEGO League Robotics Program. She set about seeking and receiving significant financial support from local businesses to fuel the program's participation in science competitions. Everyone's investments paid off when their two teams consistently won awards in state and local conferences. Another success marker is the dramatic increase in numbers of new students seeking membership in the LEGO League.
Ms. Tracy Porter
Marion County Schools, L. K. Moss Elementary School 
"Johnny Appleseed"
STEM Classroom Lesson
Students built self confidence, leadership skills, personal growth and leadership essentials through exposure to the STEM Johnny Appleseed Unit. Participants individual and collective confidence grew with each lesson resulting in enthusiasm for each new experiment.
Impact Initiative
Tracy was the Girls Who Code Club facilitator when the members built a homemade Wigglebot using a plastic solo cup, electrical tape, markers, batteries and other ordinary items. The experiment built self esteem and enthusiasm for STEM alongside mastering coding skills.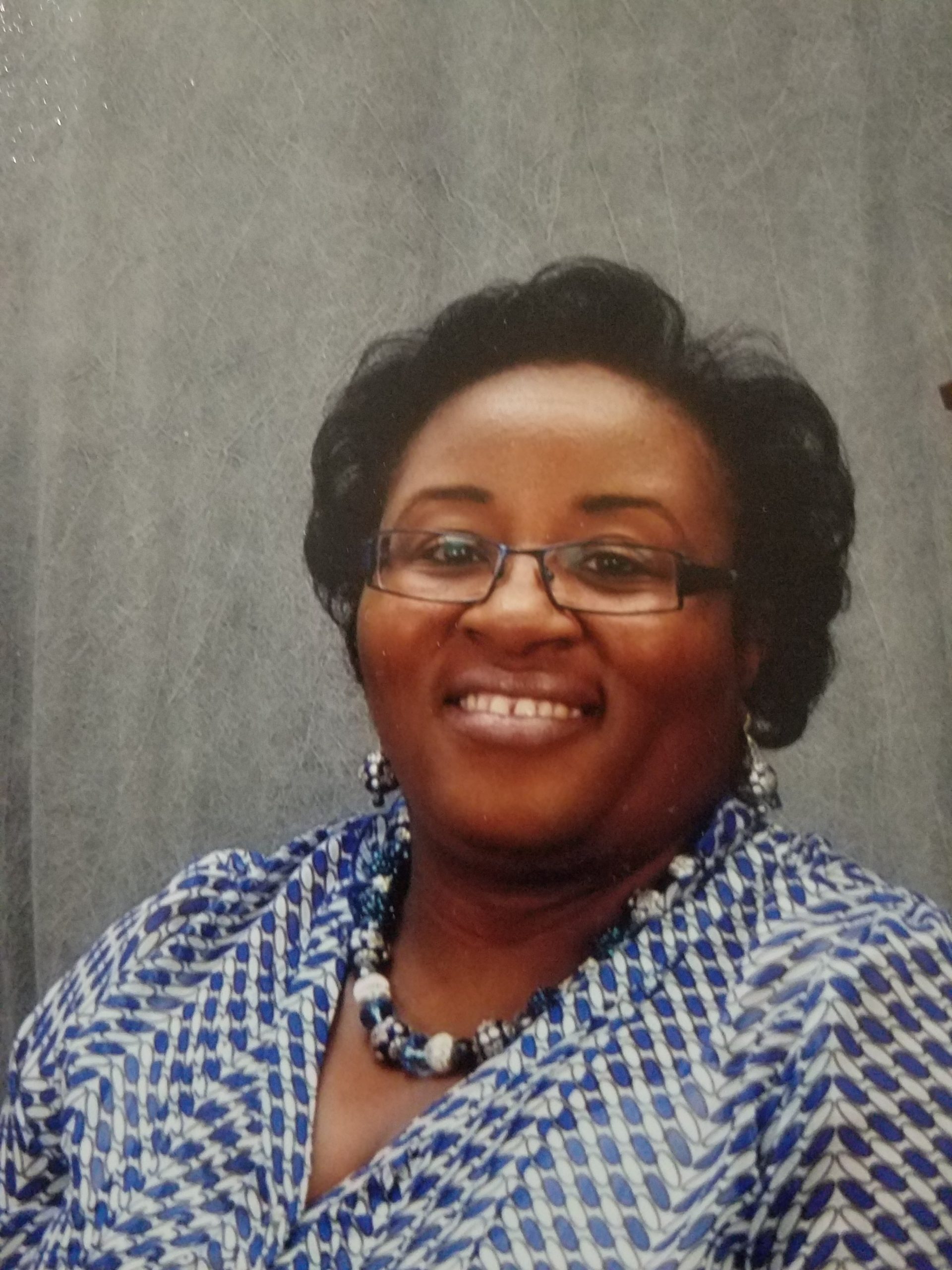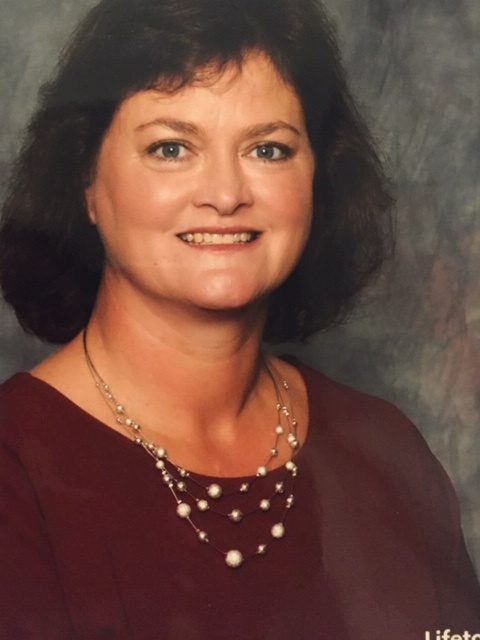 Ms. Jennifer Haynes
Morgan County Schools, Morgan County Primary School 
"Monarch Butterflies"
STEM Classroom Lesson
K-2 students became Citizen Scientists when they planted and cared for the school garden. Their study of the life cycle of the Monarch Butterfly during its peak migration season in October led them to harvest seeds from their garden milkweed plants and create seed packets to share with the school community. Students felt proud that their efforts will aid in the propagation of these important species.
Impact Initiative
Jennifer coordinated "Spooky STEM Night," an annual Halloween activity that had students in costume move from one learning station to another located around the school building. At each learning station students received a "treat" for observing or participating in a different STEM lesson or activity.
Ms. Denisse Maddox
Oconee County Schools , Dove Creek Elementary School 
"Grow Up a STEAMer"
STEM Classroom Lesson
4th grade students used the Wonder Workshop DASH Robot to learn the map of the U.S., then coded the robot to find points of latitude and longitude on the map. This fun geography exercise focused on supporting Georgia Standards of Excellence for the grade level while teaching coding , robotics and familiarity with the location of different states and regions within the U.S.
Impact Initiative
Denisse initiated an experimental learning project that addressed soil erosion around the school grounds due to wind and water. Students combatted the problem by building a garden featuring hydroponics and erecting a greenhouse.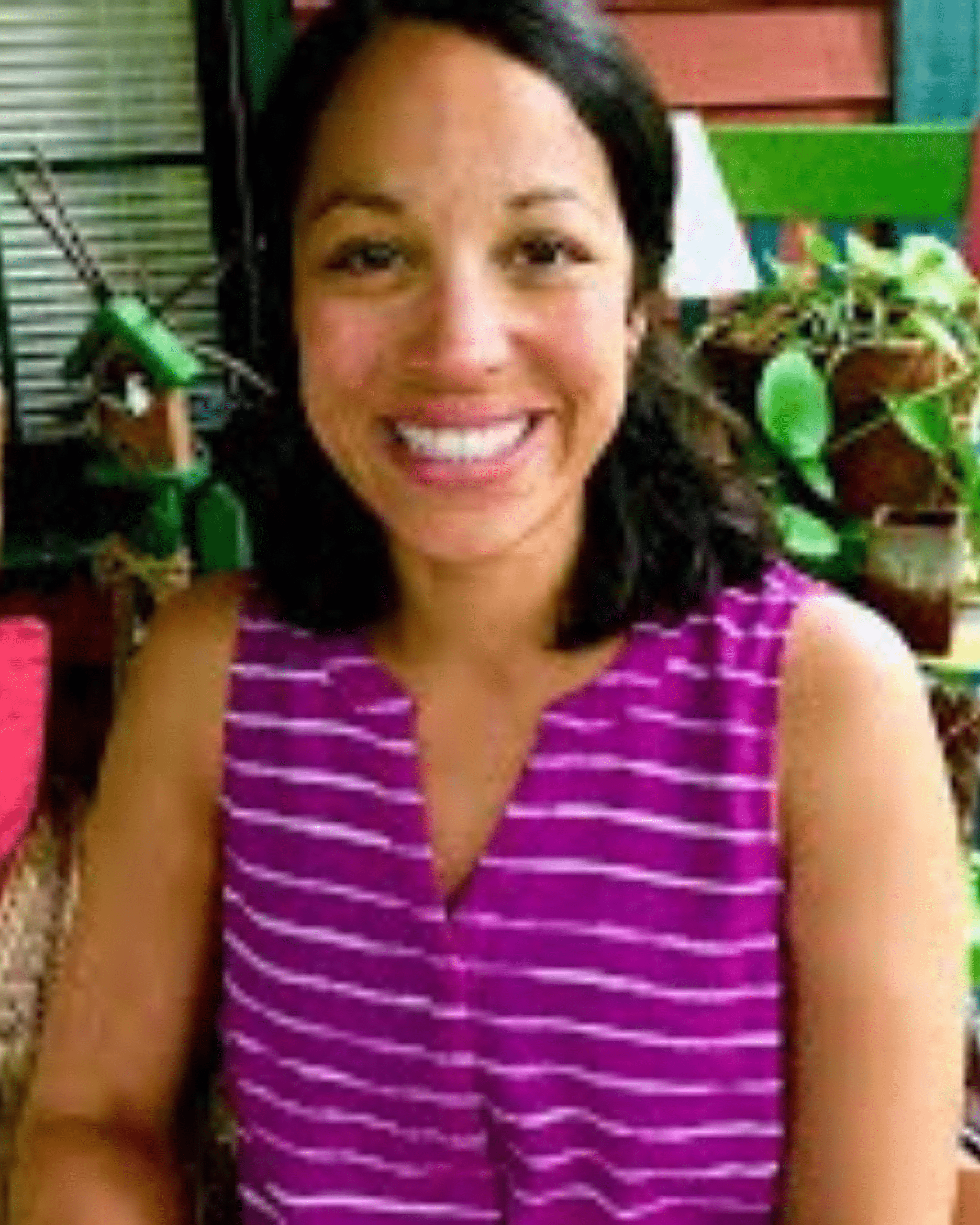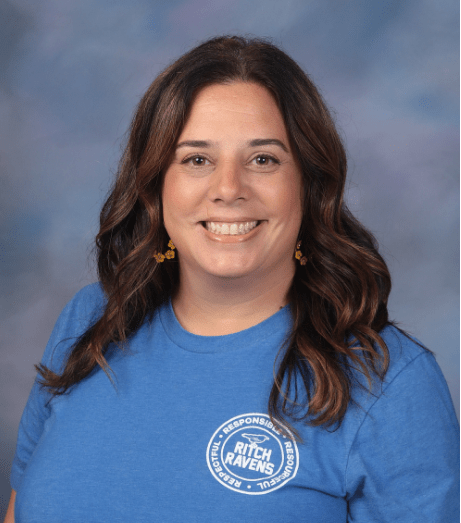 Ms. Jennifer Godbout
Paulding County Schools, P.B. Ritch Middle School 
"School Culture Product Creation"
STEM Classroom Lesson
Students were challenged to use the RMS Design Process to create a product that would accurately reflect the school's culture. They applied real-world knowledge to create an end product that was relevant and meaningful to them. The showcased results reflected the school's culture by encouraging students to use their voice and choice.
Impact Initiative
Jennifer's many efforts to help her school earn STEM certification involved intense engagement with her 6th grade students while also devising professional development initiatives for future teachers of STEM. Eventually, her STEM work with students expanded to include 7th graders in the cohort with plans to add 8th grade students in 2021.
Ms. Elizabeth Walker
Paulding County Schools, Irma C. Austin Middle School 
"Field Trip to Space"
STEM Classroom Lesson
Students utilized the engineering design process and considerable math skills to investigate and build critical items they would need for space travel to another planet. This exercise involved wide thinking about all the items a person or team would require for inter-planetary travel. Students had to imagine and design space suits, spaceships and suitcases containing all the essential items travelers would take to sustain themselves on the journey. The highly creative exercise had students thinking beyond boundaries and involved using multiple STEM skills.
Impact Initiative
Elizabeth co-created a highly successful STEM Night that hosted over 300 students, family members, teachers and interested others. She also co-founded the Austin Middle School STEM club that regularly exposes students to a wealth of future career options in STEM, interesting experiments that rely on routine use of the engineering design process and other activities that engage students into a deeper dive in the world of STEM that exists beyond classroom walls.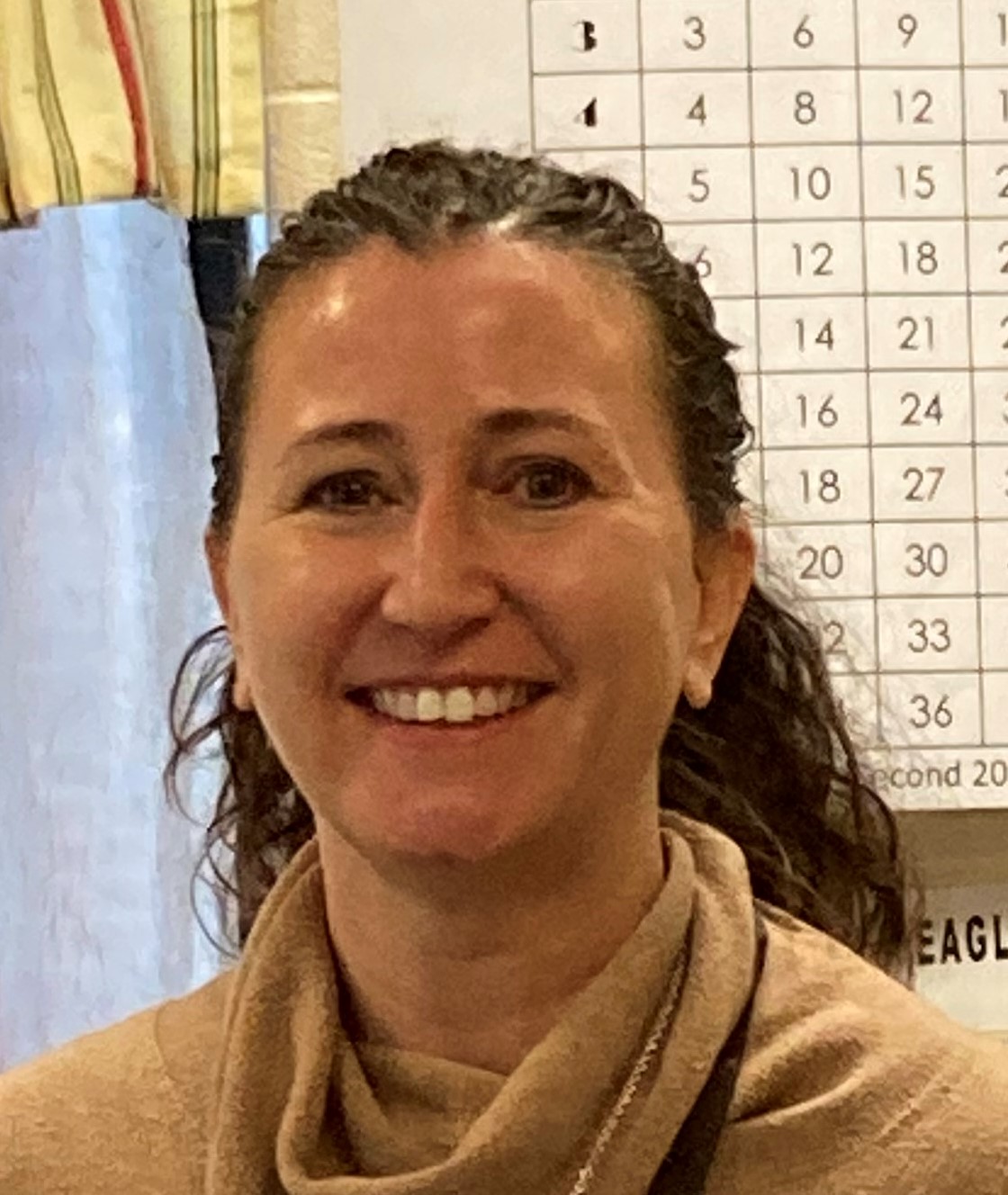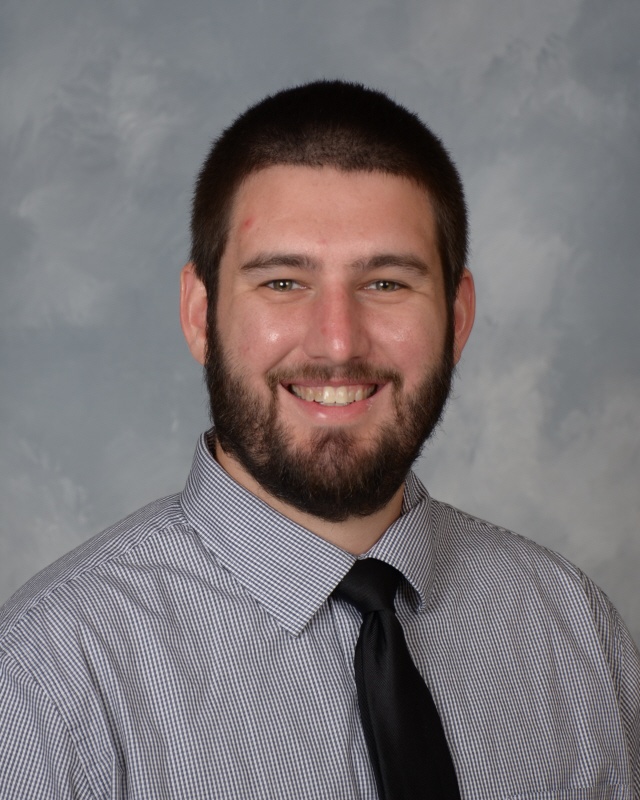 Mr. William Hanna
Thomas County Schools, Thomas County Middle School 
"Arduino Pinball Machine"
STEM Classroom Lesson
Students elected to build a pinball machine and divided constructing its various parts to different teams. All used physical science concepts like circuitry, light, energy conservation, force and gravity to assemble their respective parts. They are currently building a pinball prototype using 3-D printing. Students loved the lesson!
Impact Initiative
William coached and assisted First LEGO League Teams with emphasis on advanced programming of LEGO robots. The teams were successful leading to the Champion's Award at the Super Regional Competition and advancement to the stat competition at Georgia Tech. This achievement exposed students to the many career avenues they might pursue in the future.