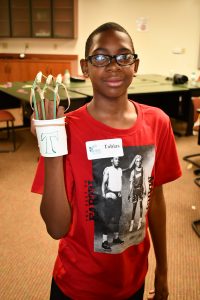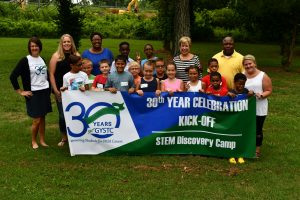 The Georgia Youth Science & Technology Centers, Inc. STEM Discovery Camp is an exciting four-day learning experience for bright, forward-thinking elementary school (grades 3-5) students who will evolve into our next generation of scientist, engineers, and IT professionals. Early exposure to these fields can set today's kids on a path to success by equipping them with the tools they will need to make wise and informed decisions about their future.
Students will have the opportunity to meet new friends while engaging in challenging activities, workshops and simulations in a collegiate environment. During this unique four-day camp, students will take part in the following Discovery Tracks: Engineering & Technology, Coding & Gaming, Earth, Life and Physical Science and Planning for Success. GYSTC STEM Discovery Camp is the perfect opportunity for young and curious minds to explore the frontiers of 21st century science and technology.
Day 1 : Engineering & Technology
Day 2: Coding & Gaming
Day 3: Earth, Life and Physical Science
Day 4: Planning for Success
Cost: $125

Time: 8:30 a.m. – 12:30 p.m.

Participants: Grades 3rd-5th
Dates: June 15-18, 2020
Locations: TBA
NOTE: We are no longer accepting cash for program registrations. You can either pay online or in person with a check. No refunds will be given to cancellations 7 days prior to the start of your scheduled event. Failure to attend your scheduled event will also result in loss of payment. Send payment to:  Georgia Youth Science and Technology Centers, Inc., 3201 Campus Loop Road NW, Kennesaw, GA  30144.
Complete registration below: